CSWIP Welding Quality Control Coordinator
Pada training CSWIP QC COORDINATOR ini lebih banyak di fokus kan kepada review dokumen. Examnya juga peserta diberikan report – report atau MDR yg kontennya salah. Peserta diminta mereview dan koreksi.
JIKA BELUM MEMILIKI SERTIFIKASI CSWIP 3.1 atau CSWIP 3.2, setidaknya calon peserta yang ingin mendaftar harus memiliki background pendidikan tekhnik ditambah pengalaman bekerja setidaknya 5 tahun di QA/QC related to welding.
Biaya yang seharusnya $ 2.272 , khusus di SLV di tahun 2019 menjadi hanya sekitar 13 jutaan jika ditambah tax.
Terdekat akan dilaksanakan di :
#Cilegon : 6 -10 April 2020
Pendaftaran dan seleksi/review CV dapat dikirimkan ke : admin@slv.co.id
Cilegon : 6 – 10 April 2020
Next Schedule :
10 Agustus, 7 Desember 2020
FEE : Rp. 12.040.000.-
Normal Price : USD $ 2.272
Is it for me?
This course is designed for you if you work in welding inspection or as a quality operative.  The qualification is a natural career progression for experienced inspection personnel who wish to demonstrate competence in the field of quality control management.
Before enrolling on the course, you must have knowledge of the following areas:
Application of the requirements of codes and standards
Identification of relevant materials and components
Knowledge of heat treatment procedures and recording systems
Knowledge of hydrostatic test methods, safety, and best practice and pneumatic testing
Awareness of destructive mechanical testing
Knowledge of quality related procedures and practices
Health and safety requirements and practices
Knowledge of associated manufacturing processes and operations
Use and application of inspection quality test plans/written schemes of examination
What will I learn?
This course will cover planning, inspection test plans (quality plans), and the review and acceptance of material certification, mechanical testing reports, welding procedures qualifications, welder qualifications, PWHT reports and procedures, pressure testing reports, NDT reports, as built drawing, engineering query, non-conformance reports, final certification.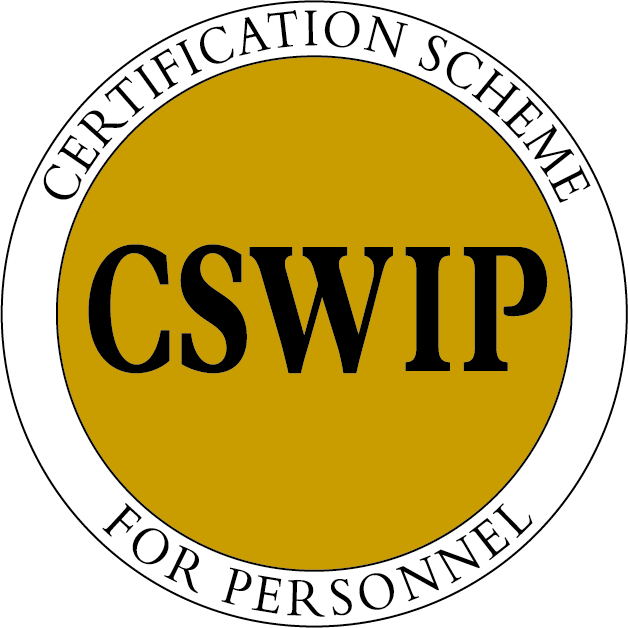 What else should I know?
Enrolment on this course does not constitute reservation of an examination. All courses may be followed by a CSWIP Welding Quality Control Coordinator examination for candidates with appropriate experience as specified in CSWIP document CSWIP- QCC-20-08.
ENTRY REQUIREMENTS
In order to qualify for this course, you must hold a current valid CSWIP Senior Welding Inspector certification plus three years' experience related to the duties and responsibilities or an international equivalent.
Alternatively, you must have a current valid CSWIP Welding Inspector certification with 10 years' documented experience related to the duties and responsibilities, or an international equivalent.
In addition, you must also have a minimum 5 years' documented experience working at a position with full responsibility for all welding- related quality control functions, including supervision of the welding inspection staff.
Registration :
Phone : 0254 – 8481815
Mobile : +62 8118 381 232
Email : admin@slv.co.id
Contact us by WhatsApp